A teddy bear lost in an airport has been flown 200 miles to be reunited with a young girl after a cabin crew member spotted a social media appeal.
Four-year-old Summer, from Orkney, forgot to put Teddy back in her bag at the security area of Edinburgh Airport lost property. and Edinburgh Airport lost and found
Loganair cabin crew member Kirsty Walter saw a missing bear appeal, and asked colleagues to find the toy in lost property. Loganair lost property
Teddy was then flown to Kirkwall to be reunited with his delighted owner.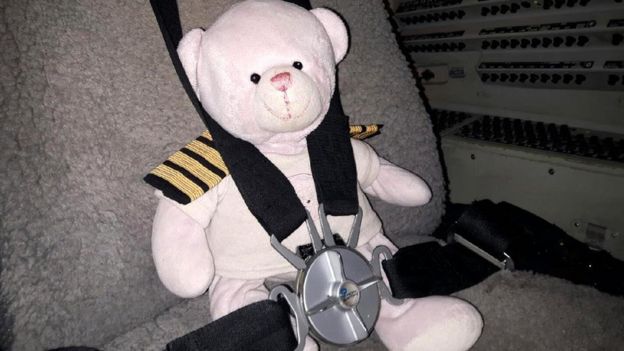 Summer and mum Donna had only noticed the toy was missing after take-off.
The bear was later given his own seat on a flight to Kirkwall and was also given a tour of the flight-deck.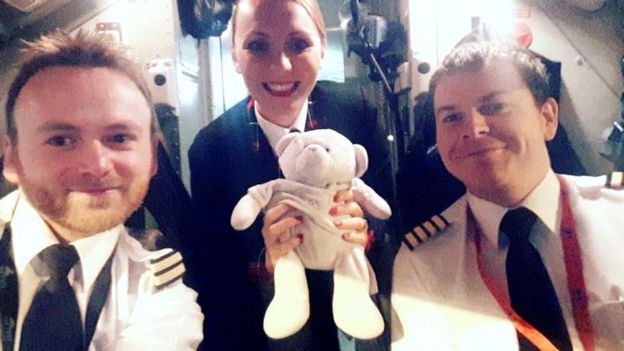 Kay Ryan, commercial director at Loganair, said: "Whenever our team was made aware of the grizzly situation, we knew there could be pandemonium if we didn't help. Orkney Airport lost property and Orkney Airport lost and found
"Our cabin crew team quickly tracked down the bear and arranged for him to be on the next service up to Orkney.
"It was wonderful to see Teddy back in the company of Summer and we're pleased to have played a role."